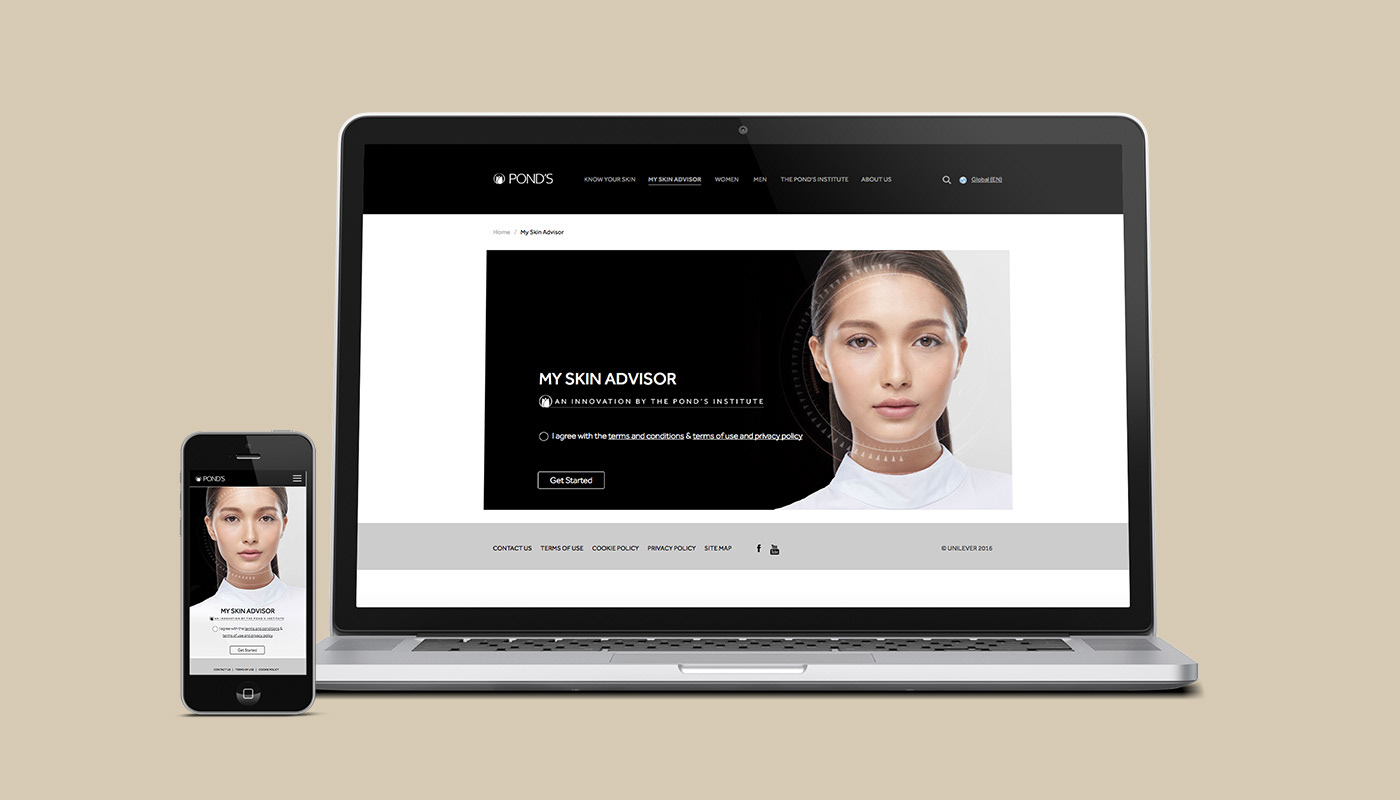 Diseñamos junto a Manuel Duboe, Director Creativo de Altais Group, la interfaz de una plataforma virtual, que su principal desafío es asesorar a los usuarios sobre qué productos de cosmética utilizar, según su tipo de piel.

La aplicación

My skin advisor

, realiza un análisis completo de la piel, diagnosticando su estado, además de tomar en cuenta factores externos como el estilo de vida, la edad y la ciudad en donde vive la persona que lo utiliza.
Esta plataforma, está actualmente conduciendo una mejora significativa en la percepción de la experiencia de la marca, especialmente entre los usuarios que no conocen o utilizan la marca Pond's.


My Skin Advisor
Altais Group
We designed, together with Manuel Duboe, creative director of Altais Group, the interface of a virtual platform. Its mail challenge is to advice users about what cosmetic product to use according to your skin type.
The application My skin advisor, performs a full skin analysis, makes a diagnosis of its state, and it takes into account external factors such as lifestyle, age and the city of residence. 
This platform is being significantly improved regarding the perception of brand experience, especially among users who do not know each other or do not use Pond's.
My Skin Advisor
Altais Group